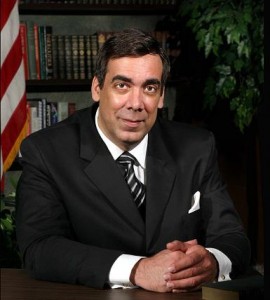 Gary Nolan has been "America's Voice of Liberty" for more than a decade, reaching millions with his message of individual liberty, personal responsibility, and constitutionally-limited government. His nationally syndicated and local radio shows entertain listeners with insightful political commentary and substantive public policy debate featuring numerous high-profile guests.
In addition to hosting his nightly radio show, Gary served as President of Washington-based "Capitol Watch" from 1997 to 1999, working to defend American taxpayers from "higher taxes and wasteful spending." Since 2004, in addition to hosting his daily radio show, he continues to promote small government ideals as Chairman of the Board for "Downsize DC", whose "Read the Bills Act" has been introduced to the Senate by Rand Paul. Their "One Subject at a Time Act" was introduced to the House by Representative Tom Marino with multiple co-sponsors. Additionally, Gary serves as the United States Director for the Citizens Freedom Alliance, an organization working to protect private property rights across the nation.
His political savvy & expertise on a wide range of issues make him a formidable debater resulting in frequent appearances on national television, including ABC's "World News Tonight," CNN, FOX, FOX News Channel, MSNBC and C-SPAN.